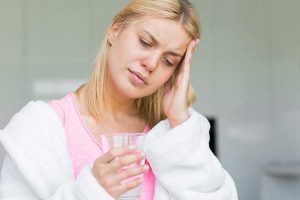 You feel that tickle in your throat and the beginnings of a headache. You just generally feel "under the weather", all signs of the impending flu! Fortunately, there are very effective home remedies for flu.
For the first day or two, you might think you have a simple cold.
Often, by the time you realize it's the flu, schedule an appointment, and go to the doctors for treatment, you have the full blown flu virus.
The advantage of home remedies is that you can start taking home remedies immediately you have symptoms such as:
runny nose
cough
aches and pains in the body
scratchy throat
headache
nausea
Sometimes, taking a natural remedy for flu can be enough to relieve you of the worst flu symptoms and get you back on your feet quickly.